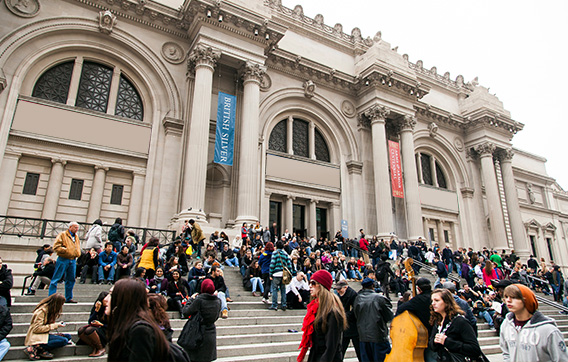 We all know that there are many advantages to attend to trade shows and expos related to our work field. The main issue about each museum or gallery director, of course, is the budget, since you typically have to travel to attend these shows and pay for registration fees (though some could attend for free depending on the show), hotels, airplane tickets, etc. But the positive advantages of participating in museum trade shows and museum expos are much more because there you can gain experience, knowledge, latest products and technologies exposure, latest trends and good practices, and of course valuable contacts.
We have selected for you top 5 Museum Expos in Europe and near Europe that must be visited and that worth.
Heritage Istanbul is a museum expo which is organized by the motto "Securing the Future for the Past" and will be one of the most important sectoral meetings in 2019 through its worldwide famous speakers and valued participation. The expo will be held at 11-13 April 2019 in Hilton İstanbul Convention & Exhibition Center.
The Museums + Heritage Show is taking place on 15 - 16 May 2019 at Olympia London. The Show offers two jam-packed days featuring more than 50 free talks, 150 suppliers and consultants and a raft of special features. This Show is the perfect place to discover new ideas and opportunities and to explore new ways of working in the museum and gallery industry, all designed to make your organization bigger, better and stronger.
European Exhibition of New Museum Technologies, Art Conservation and National Heritage is an international exhibition which showcases new museum technologies art conservation and information regarding national heritage. EXPOSITIO and SACROEXPO are exhibitions combining business and culture, exhibitions, festivals and sacred art.
Museum Next has been called 'the world's most interesting museum conference'. Their European conference in London will bring together delegates from more than forty countries. There you can connect with museum thinkers from around the globe. Museum Next London will take place on Exhibition Road, alongside the Natural History Museum, Science Museum and V&A.
The museum world will meet in the cultural city of Cologne. Exponatec links the classic core segments of the museum, conservation, restoration and cultural heritage with future-oriented trends like virtual reality, 3D staging and new digital developments in the fields of restoration and scenography.
More information about other trade shows and expos related to art, antiques, conservation, and preservation of the cultural heritage, could be found here.
---
Author: Elena Bashkehayova, Marketing Manager of Museum Space product of Sirma Solutions