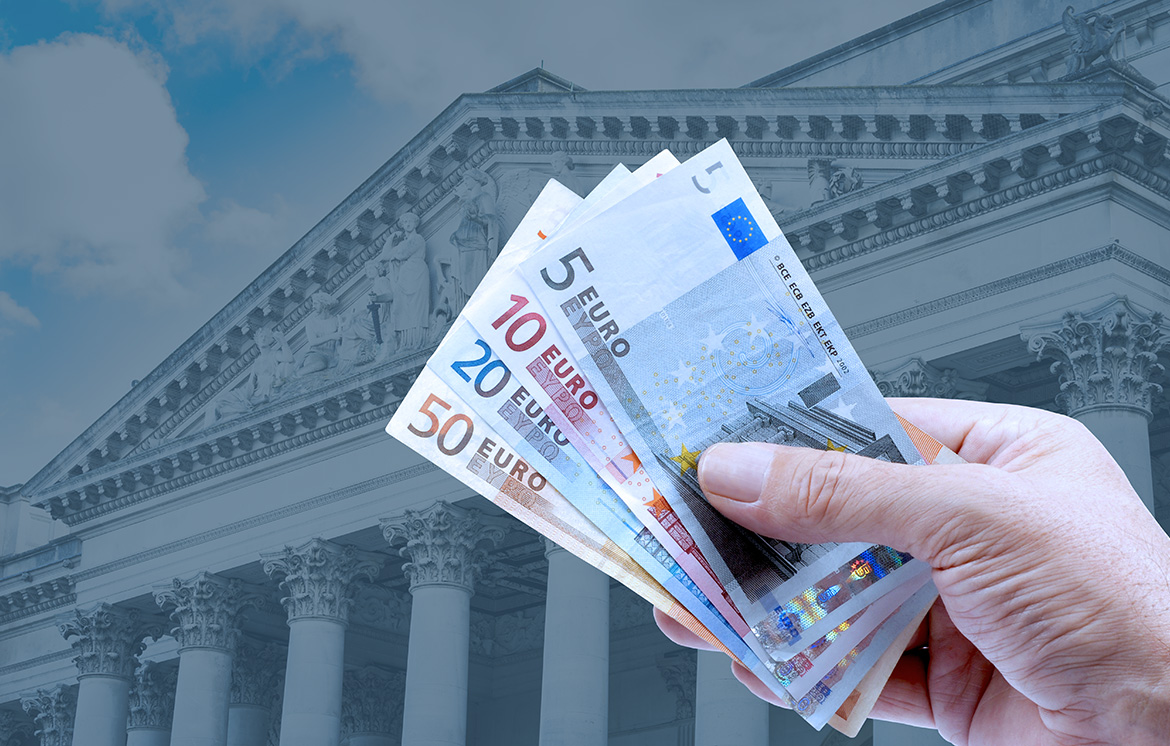 It is that time of the year when every institution, have to create a budget plan and plan for the upcoming activities in 2019. We all know that most of the cultural institutions face some financial difficulties and it's hard to prioritize their needs.
Each year the cultural institutions start the year with resolutions that they are going to allocate enough resources for the much-needed management and digitization system, along with funds for support the restoration processes, or they will organize their exhibitions as a modern institution, where everything happens online. However, somehow, all these ambitious plans for IT modernization and process automation are fading away for many reasons. So, how to escape from the vicious circle?
Fortunately, the beginning of the year brings new opportunities for additional museum grants and funding options from foundations, EU funds or non-profit organizations. We know that the process of researching, applying and documents preparing is hard and time-consuming, that is why we've selected top 10 funds that worth. Some of them already have opened the projects for grants, others are yet to publish, but it's certainly worth checking out all of them:
The Museums Grant Programme supports the multiple missions of museums in the areas of collections management, exhibitions support, professional development and other curatorial aspects that facilitate access to collections, provide evidence of the presence and contribution of the Jewish community in a particular European area, broaden the range of learning opportunities, engage diverse visitors, raise the professional level of museum staff and increase the museum's visibility and audience. Preference is given to projects that have a long-term and measurable impact, and that foster exchange and cooperation.
The Foundation is a US tax-exempt public charitable organization supported entirely by private donations, with offices in Boston, Istanbul and Washington DC. One of the main goals of the foundation is to help to build cultural bridges between Turkey and other countries to support a better understanding and appreciation of Turkish cultural heritage.
Supporting Europe's cultural and creative sectors
The Awards honor every year up to 30 outstanding heritage achievements from all parts of Europe. Up to seven are selected as Grand Prix laureates and one receives the Public Choice Award, chosen in an online poll. All the winners receive a certificate as well as a plaque. The Grand Prix laureates also receive €10,000 each.
The European Foundation for Culture aims to connect local cultural change-makers, raising awareness of their creative potential to generate new social, environmental, economic and democratic models through their cultural practices.
BANK OF AMERICA ART CONSERVATION PROJECT
The Bank of America Art Conservation Project provides grants to nonprofit museums to conserve historically or culturally significant works of art that are in danger of degeneration, including works that have been designated as national treasures.
THE AMBASSADORS FUND FOR CULTURAL PRESERVATION (AFCP)
The AFCP is one of many ways that we partner with Albania to preserve its unique cultural heritage. Project proposals may be submitted to: CultureandEducationTirana@State.gov
NATIONAL CULTURAL FOUND Bulgaria
The National Fund "Culture" supports at national level the creation, development and distribution of Bulgarian culture and art in the country and abroad.
The Balkan's museum mission is thus to change museums in the Balkans by: (a) supporting the development of creative museum leaders; (b) advocating socially responsible museums that promote and celebrate learning; and, through cooperation; (c) to advance the principles of peace and reconciliation using the Balkans common heritage as its springboard for current and future generations.
ICELAND, LIECHTENSTEIN, NORWAY GRANTS
The outcome will be supported by way of two calls for proposals. Call no. I shall support projects on cultural heritage presented in revitalized, restored and renovated spaces. Call no. 2 shall support projects making cultural heritage accessible. • Outcome 2: "Access to arts and culture improved" The outcome will be supported by way of two calls for proposals (calls no. 3 and 4). Projects supported under this outcome shall address audience development and cultural entrepreneurship. o Outcome 3: "Awareness of arts and culture of ethnic and cultural minorities improved (Roma focus)" The outcome will be supported through one Small Grant Scheme (SGS). Full documentation read here.
---
Author: Elena Bashkehayova, Marketing Manager of Museum Space product of Sirma Solutions