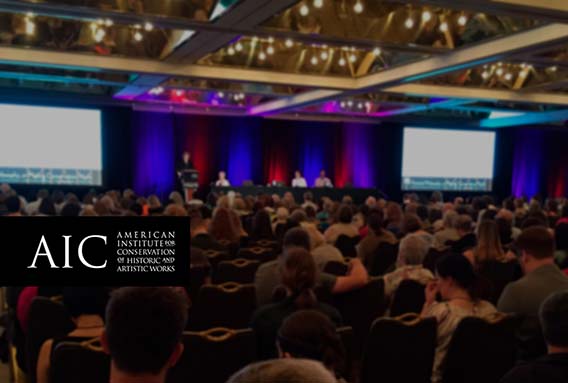 Our Museum Space team is in Houston, TX for the next big event!
May 29 – June 2, Marriott Marquis Houston, meet our colleagues at the 46th Annual Meeting of American Institute for Conservation. At stand #211, you can enjoy live demonstrations of our museum management system, have some talks with experts or just to drink a cup of coffee.
The American Institute for Conservation of Historic and Artistic Works (AIC) supports the conservation professionals who preserve the world's cultural heritage.
AIC Annual Meeting collect in one place, conservators from all over the world and grows bigger each year. It's a fantastic way to enhance and share your knowledge about conservation and related topics, which networking and meeting new friends. If you can plan to be in Houston for five or more days, don't miss to visit the workshops, talks and exhibitions area.